i'm using AppGyver to call https://steadyfrog.backendless.app/api/users/oauth/googleplus/request_url - the request works, it returns a 200 and the request_url string, just like the documentation here (Social and OAuth2 Logins - Backendless REST API Documentation) says.
But, I can't get AppGyver to let me access that string in the response. I see request_url come back in the browser inspector. But have no way to get it into a variable or pass it through to open a web browser.
@olhadanylova already suggested in Slack, but something is still not correct.
I just get NULL in the requestURLResponse variable.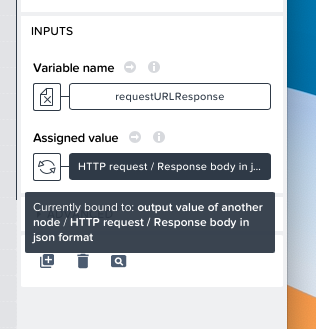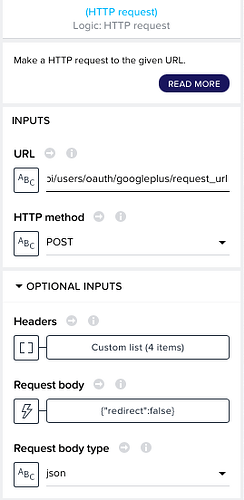 Many thanks
Paul