I see the Print Block Used a lot. I read that,
The Print block shows up if you open the browser's console.
I generally try to avoid opening the browser console.


But prefer to use the ShowAlert block which provides me with an instant PopUp of the exact data I need for debugging.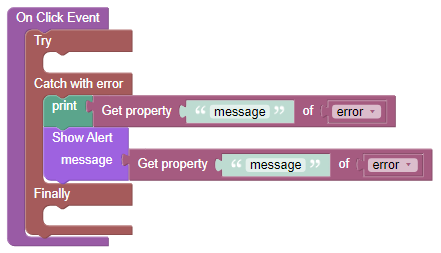 Though… Real-Time Logging looks like it may be an ideal compromise. Instead of using the ShowAlert PopUp message block, how might I send my debugging messages to the Real-Time Logging screen?