I'm using the file uploader button component to save an image to files storage. Works great… and I'm using 'background-image' style property for the button to show users what the image in storage is.
I'm having a problem with updating that background after user successfully uploads an image… tried adding a delay, all sorts of things, to no avail. Here is the part of the code that's relevant: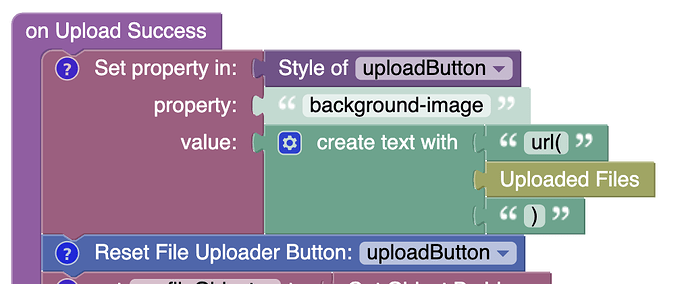 Why does this not show the "new" uploader button with the recently saved file as background?