Hello guys
I'm going through the missions and in the save data to db part, I used Thunkable blocks to save data to the Person database. Backendless recognizes that there are api calls, but the data is not saved.
The blocks I use is from this Backendless blog: https://backendless.com/how-to-integrate-thunkable-with-backendless/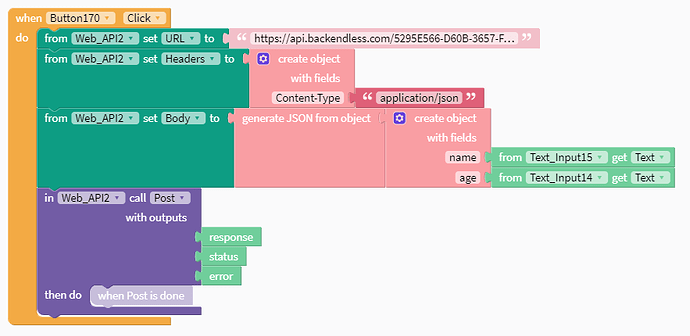 Is there any reason why this fails? Thanks!