HI,
I am trying to retrieve data for only the logged in user via rest API.
I have changed the settings on user permissions and deny retrieve hoping the owner's policy will take place. (see the attached screenshot).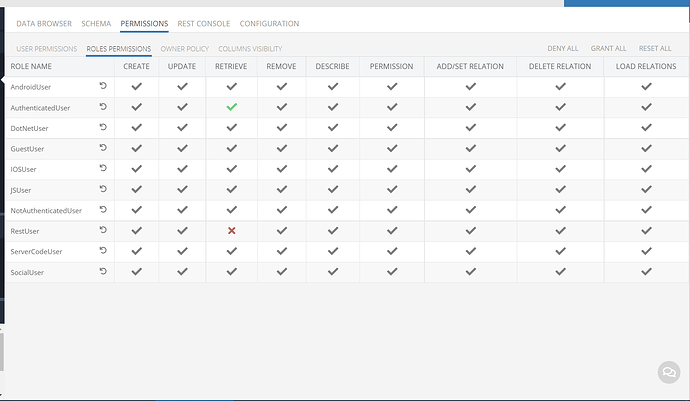 The data is now not being received at all after i deny the retrieve role.
How do i set the owner policy for REST user?