Hi,
Trying to upload a file (that works), then restrict the file permissions to the current user only.
I am using the "on Upload Success" event :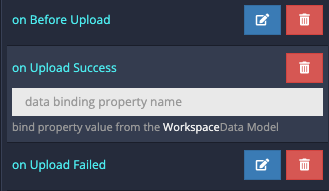 Now, for some reason, the Deny/Grant permission blocks don't accept thet URL coming from the "Uploaded Files" context block. That would really be what I expected.
So I guess I have to truncate the server name to get the relative URI only. So I have to go through this whole block of code for a simple operation.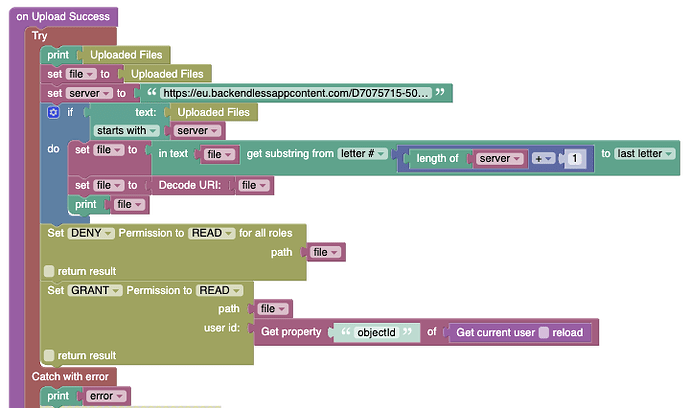 Yet, this still doesn't work :


I wonder if perhaps it's the file URI being encoded despite my adding it URI decoded ? (see the %2F in the path).
Or am I doing this entirely wrong ? If so, how can I just set the access rights after the user uploads a file ?
Thanks for your help.