Is there a workaround for the errors when editing inside a reusable component for missing unknown components that belonged to the owning webpage?
This is very annoying, since the errors prevent you from editing and saving existing logic if you try to edit the reusable component.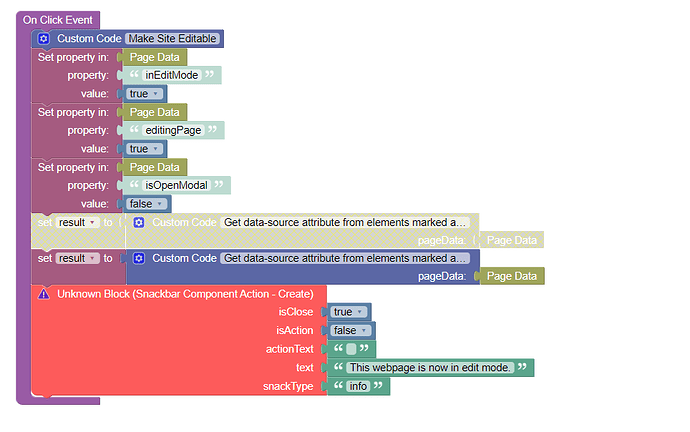 These code events are actually working correctly, because the reusable component is referring to the legitimate Snackbar ID that exists on the containing webpage.
…But these can't be removed, because it would be impossible to add it back again, since the Snackbar doesn't exist inside the reusable component. Which means that you can't actually change the block and have it saved.
It would be nice if when you try to edit a reusable component, you could edit the containing code from inside of the containing page, which would fix all of these errors. Or there needs to be a way to bypass the error checking so the reusable component code blocks can be saved anyway – this would be GREAT!

In the meantime, does anyone have any JS examples for calling the Snackbar from a custom code block using the ID of the control?