Good day.
Can someone please point me in the right direction.
I am "exploring" the RT Listeners to see if it will work for my use case, which I believe it will.
I am just struggling to find info on this.
Please help me with below, very basic testing still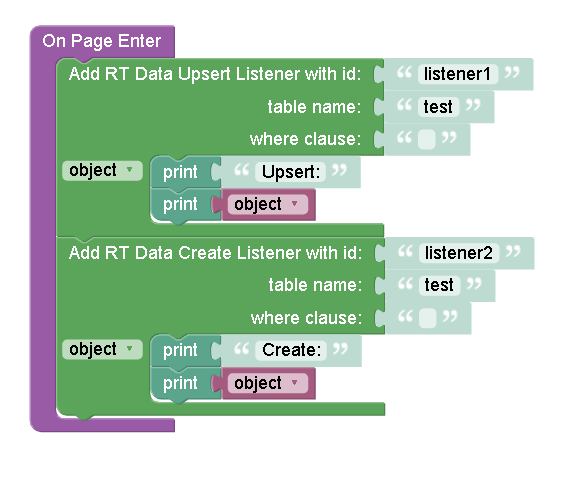 When I add data via console the create (listener2) works and I get the object in console. But the Upsert listener (Listener1) doesn`t give me an object, whether I create or update an object.
Please tell me what I am doing wrong, or even better, if you can point me to some documentation or video regarding all the RT API it would be awesome!
Thank you