Hello


I'd like to fetch data from Alpha Vantage and save it to Backendless and (later) create a Dashboard of processed data on frontend.
I have the response object in Page Data, which looks like this: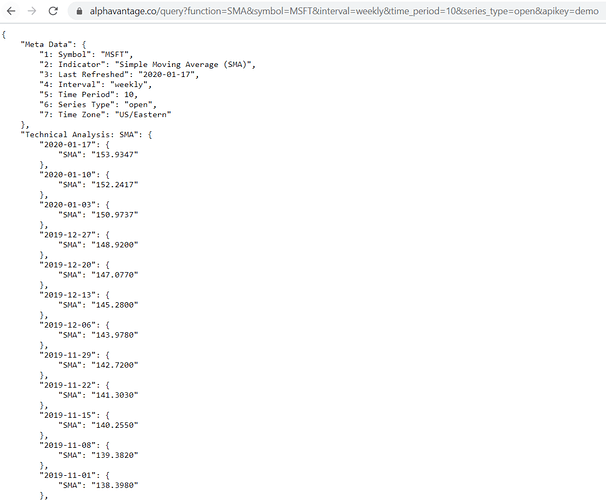 and I'd like to save like Symbol ( MSFT), time stamp, indicator ID (SMA) and its value to DB, but I have problems with manipulating of nested, complex objects.
Could anyone suggest me a YT video, a docs page where such a use case is detailed?
Thank you!