Good day.
I am struggling with the scroll to component block.
If I close window completely and open again it will work once, sometimes, but I receive the following error.

Thereafter it stops working, just repeating the error. Refreshing also does not help, I have to close window completely and reopen.
Any idea as to why this is happening?
I am calling the scroll to component out of a data table "On record selected", but got the same results when I used a button just for that function.
Here is the code in the data table.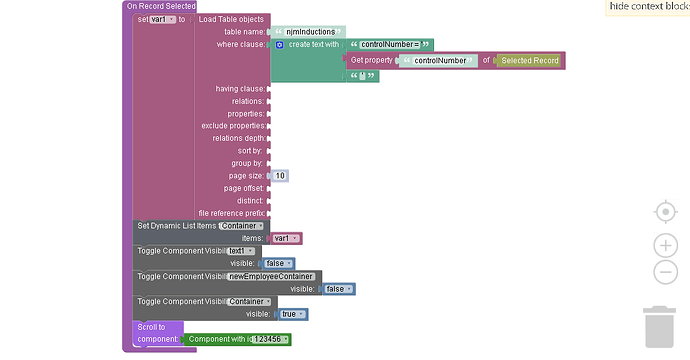 Thank you