This started last night. I have not changed the code related to any of the places I'm getting this error.
I did a quick test in one place to confirm it is not the code -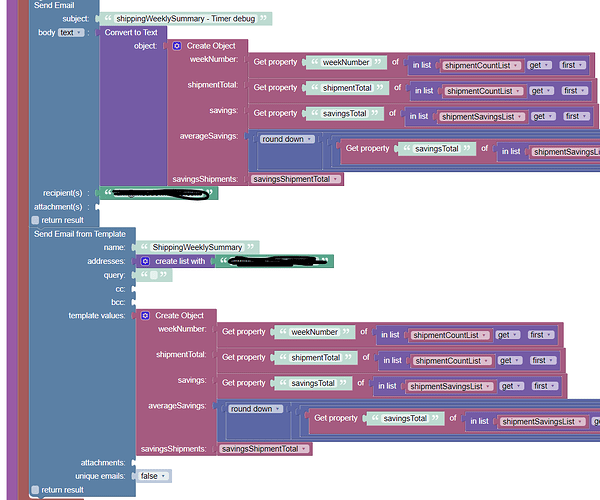 When this runs, I get two emails. The first email is just the values I would expect from the object (weekNumber, shipmentTotal, savings, averageSavings, savingsShipments).
The second email comes with the template text, but all the places the template values should be are blank.
Thanks,
Tim