SMTP service provider (Netcore) information: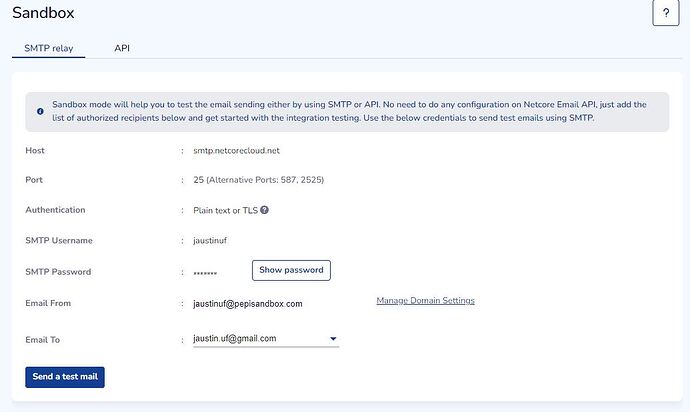 Email Settings: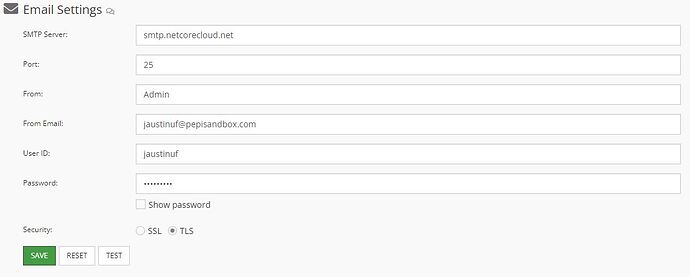 Error:


Test from service provider works.
Suggestions?
Hello @Jim_Austin
Try using your email address as User ID in Backendless Email Settings.
Regards,
Inna
Thanks Inna,
Seems to have been a password problem: would work from Netcore's test but not from Backendless?!
Reset the password and now working.