Hello
I have the following db model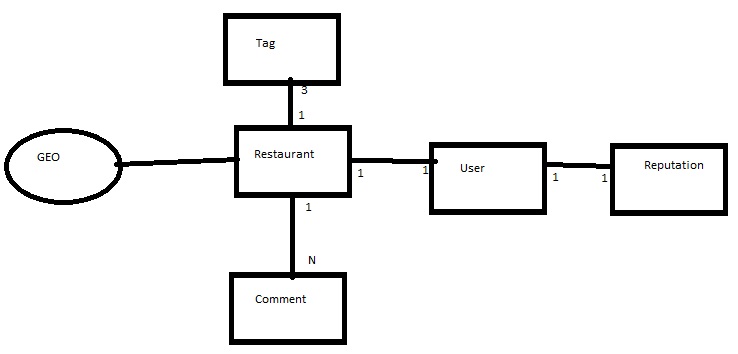 A Restaurant has a location, many comments, max of 3 tags, and an owner who has a reputation.
I am basically displaying a feed of data to users based on their location. Is there a way I can get all restaurants around me with each restaurant having all the 3 tags, Count(comments), the owner information and the owner reputation ?
Can this be done in one query ? and if not then how are cases like that handled ( think social media feed where for every row you need to pull information from different tables)?
Thank you