Hi,
I've used the sync changes functionality multiple times before but now, something seems to be amiss.
Firstly, when syncing from APP with ID: E655DC15-398E-A358-FFC1-1D414D006C00 to APP with ID: BBC4C8BE-6E60-4361-8559-EC9B388144C4. the LYNQ service was completely wiped out. Then, after resyncing, the LYNQ service was recreated but none of the contained endpoints were. Trying again, I now get this error:
And after proceeding, I get this response: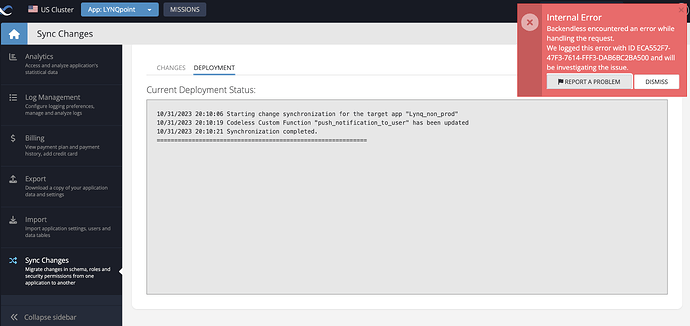 It's been a while since these two applications were in sync but what would explain this behavior or is it not unexpected?
Innocent.