Think I'm missing something about declarative programming:
The Page Data property 'prevURL' is set in On Page Enter:
Set


'prevURL' is used in the Context Logic of a text display.
Context Logic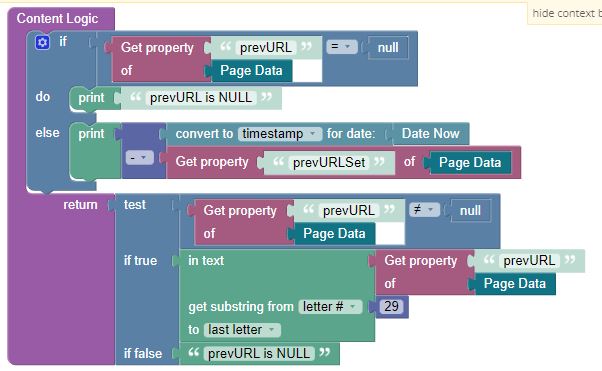 When 'prevURL' is first read it is null
Console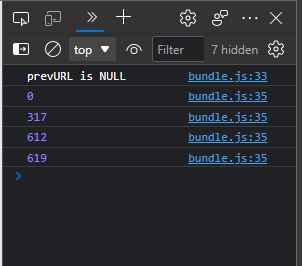 The Console shows the timestamp delays from when 'prevURL' is set; presumably the 0 delay is when the null is returned. Why there are three more calls to the content logic is a mystery.
Questions:
why is the context logic trying to use the property value before it's available?
is there a better way to deal with this 'feature' than the if-null check?
what causes the three 'extra' calls to the content logic? (by this time the property value is available).