Goodmorning Backendless,
I am experiencing a strange phenomena with sending timestamps to Codeless from my app.
I want to see the time difference and calculate with it, but it seems that the timestamp gets modified in Codeless for some reason and offsets it with ~30 seconds.
Below is my code to send the timestamp from the app: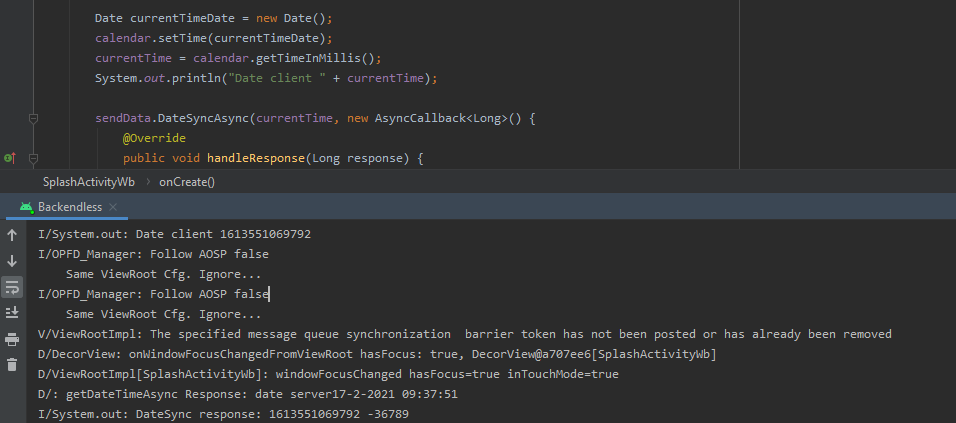 Codeless class: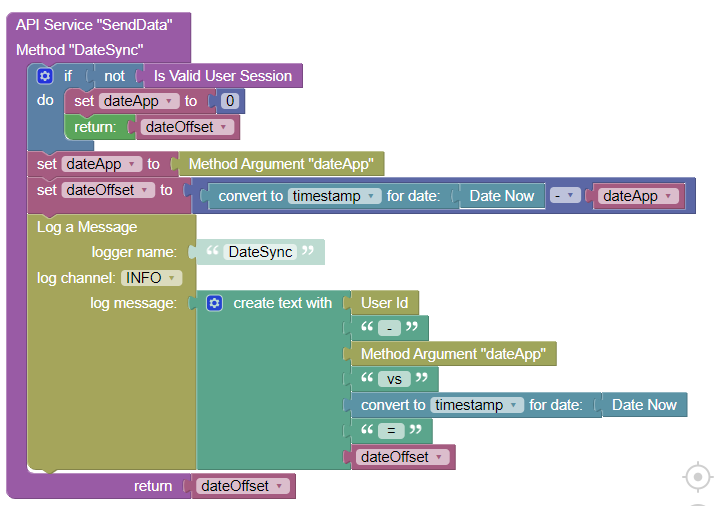 Logfile response:
2021-02-17 08:37:51,307 | DateSync | INFO | E3F3CAD3-3497-82B1-FF6A-E133A3CA6B00 - 1613551108096 vs 1613551071307 = -36789
As you can see Codeless uses timstamp 1613551108096 instead of 1613551069792.
I don't know why this happen, can you help me out?
Best regards,
Robin