Hi,
This is to report something which is not a bug but more of an inconvenient experience within UI builder.
As I near my application's launch, the number of pages has increased somewhat. And the list of pages has become fairly unpractical to navigate.
When I need to switch pages, I find myself loosing time - not much, but very often - trying to find the alphabetical order of my pages.
As an example, pictured here is the visual path I have to follow from left to right when looking for pages O3, O4, O5, O6, O7. The fact it goes up and down complicates things a lot.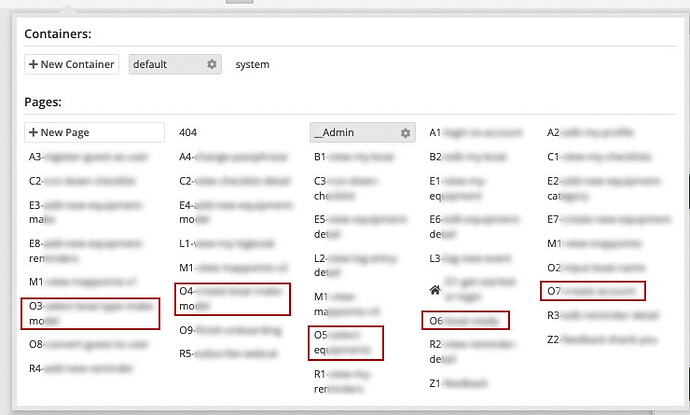 I would personally find it much easier if they were listed vertically first and then several columns rather than shifting columns first and then creating a new line.
Just to be clear, because of the wrapping names, and because it follows the usual reading logic, this would be better:
1 4 7
2 5 8
3 6
than this:
1 2 3
4 5 6
7 8
It's just a tiny UI change, with just a few seconds lost each time, but I find it happens so often in the end it matters quite a bit.