Hi all - I'm trying to do some tests with UI Builder and made some reusable components (for buttons). With a regular button, adding a button action on click works fine, but within a reusable component I can't seen to attach an action (I get a warning in the builder that 'No Codeless Item Is Selected'). I'm also using Safari on a Mac. Is there documentation you can point me to that shows me how to attach a click listener on a button within a reusable component? Or - should this work?
The handlers on the reusable component that appear are 'On Before Mount', 'On Mounted'… etc
Trying to press the logic symbol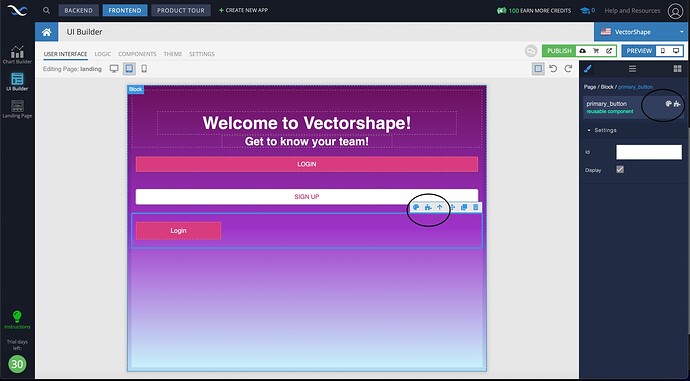 brings me to this screen: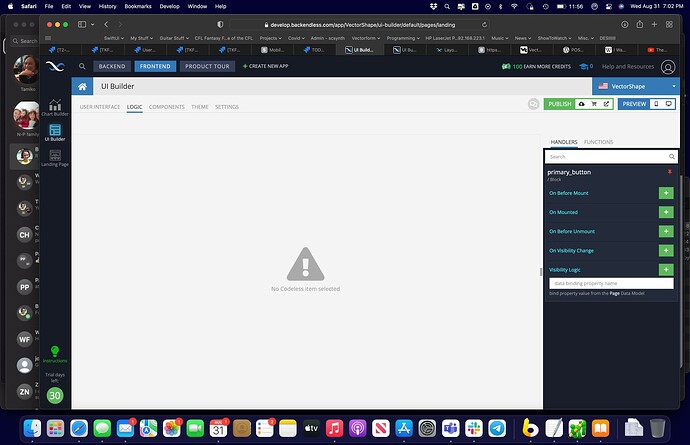 With the non reusable component, I get things to work just fine.
Thanks all!