Hi,
I have been notified that our app is crashing. When I run the app in Xcode, I get the casting error
"Could not cast value of type 'Swift._SwiftDeferredNSDictionary<Swift.String, Any>'".
Below is the call from the app to the server, which ends up "nil" after the optional cast.

When I force cast it in the debugger, I get the above error.

This is unchanged code for since early January. Here is the class I am attempting to cast into: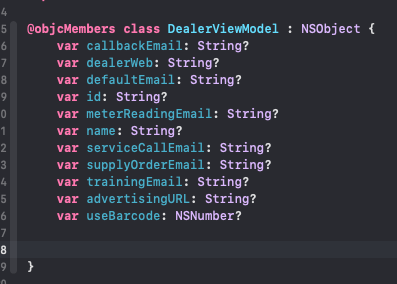 And here is the JSON Array I am getting back prior to casting.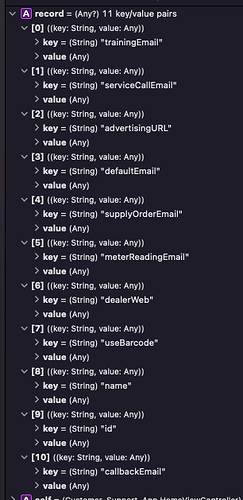 I see the correct data from the server response, so I know it is retrieving, but it seems to fail when casting.
Any ideas?
Thanks,
Mark Moline