Client SDK (REST / Android / Objective-C / Swift / JS )
BackendlessSDK-UnityPackage-5.5.1.unitypackage
Application ID
7E819124-27B5-85D2-FF77-9FB70FF33800
After import the BackendlessSDK-UnityPackage-5.5.1.unitypackage into Unity 2019.3.14f1 and set the application ID and Api Key in Backendless plugin. I receive the error: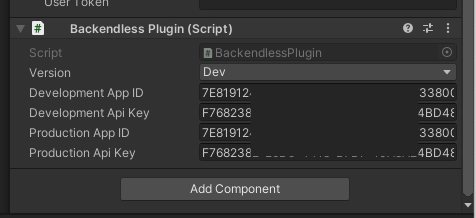 MissingFieldException: Field 'Quobject.EngineIoClientDotNet.Modules.LogManager.Enabled' not found.
BackendlessPlugin.Awake () (at Assets/BackendlessSDK/BackendlessPlugin.cs:101)

The line 101:
Backendless.InitApp(applicationId, APIKey );

Also, I tried to compile and I got these errors:
Fatal error in Unity CIL Linker
Mono.Linker.MarkException: Error processing method: 'System.Void BackendlessAPI.Backendless::InitApp(System.String,System.String)' in assembly: 'Backendless.dll' —> Mono.Cecil.ResolutionException: Failed to resolve System.Boolean
I already deleted the library folder to force the reload all dependencies, but I got the same.
Few weeks ago I decided not to use the Unity SDK, but I need Real-Time Database, please, Can help me to solve this?