One of our users is getting an error when trying to upload a small PDF document.
We cannot replicate the error, as the same file is uploading fine when we do it.
The error message is Failed to load resource: the server respsonded with a satus of 400 (Bad Request) api.backendles.com/..df?overwhrite-true:1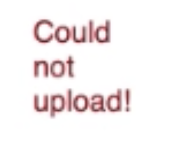 Here are our settings for the File Uploader Button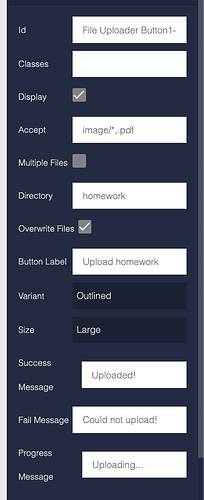 Here is my App id 4A47197B-AE30-FA84-FF56-0071F4010900
Here is a video of her uploading the file.