In a transaction, we are using "upsert" operation.
When object to be updated has an objectId, this works.
But when object to be updated doesn't have an object Id, we get a strange transaction error: "Index 0 out of bounds for length 0". The payload somehow includes an objectId that is the result of a previous operation in the transaction?!
In addition, logic within the transaction doesn't seem to run properly. perhaps it is not allowed to use logic blocks in a transaction? Is there something wring with the following: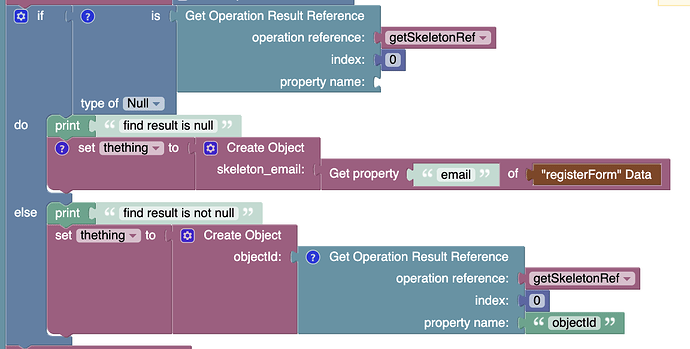 ?