Hi -
In the 'server API' code - I am doing below steps:
Login with 'admin' user (This user as custom 'MyAdmin' role assigned)
Register another user.
Below log is printed - when I print roles before calling 'UserService.register'.
2016-07-29 06:21:20,511 | com.mytest.services.AdminServices | DEBUG | Roles: [ServerCodeUser, AuthenticatedUser, MyAdmin]
However, still I get below exception if I do not give 'Create' permission to 'NotAuthenticated' in 'Users' table !!Please note that I am calling 'backend API' from the console and not from any app.Attachments:1) API code2) Permissions screenshot for Users tableRequest to please check if its a bug in system. Thanks.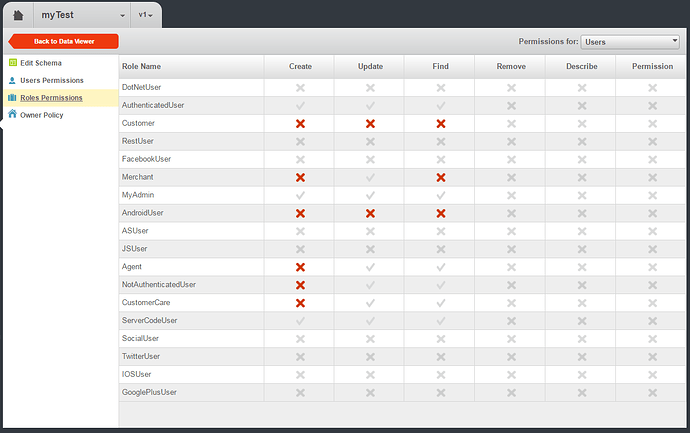 AdminServices.txt (2.65kB)