I have a timer set to update properties of the "groups" table's objects from the "slots" table's objects based on relations.
First, I load the "groups" table objects with objectId + properties from 1-1 relations.
Then I loop through each object.
Finally, I save each object with the properties I need.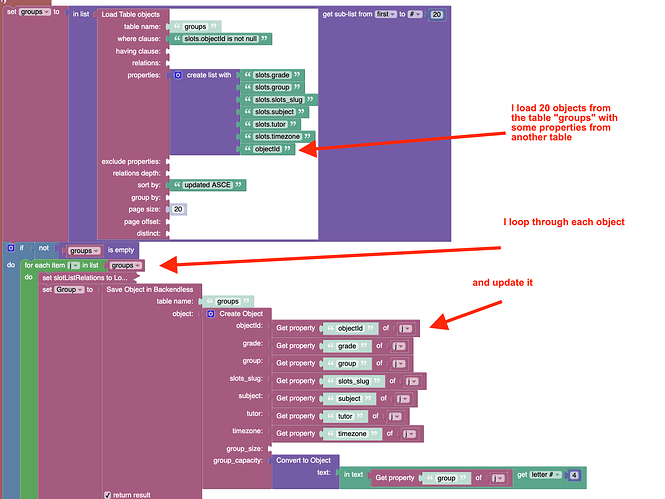 On random occassions I get an error message: Entity with ID B3BFDC94-581B-4FD1-B3BA-857E3941B1C6 not found with code 1000.
Any thoughts?