Hello,
I am using custom code to log a user in to my app. I had raised a previous support ticket which helped me to get the code working - Custom code login help needed
The problem I have is that this is failing for users on iOS device. The code is exactly the same for both
I have 2 questions:
1 - is there anything in this code that you would think means that login would fail for iOS users?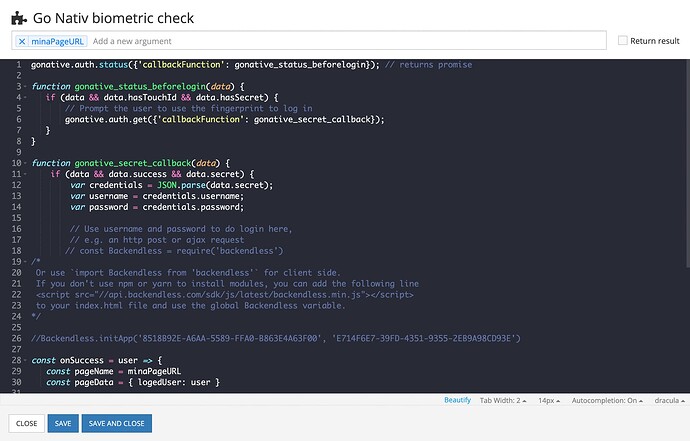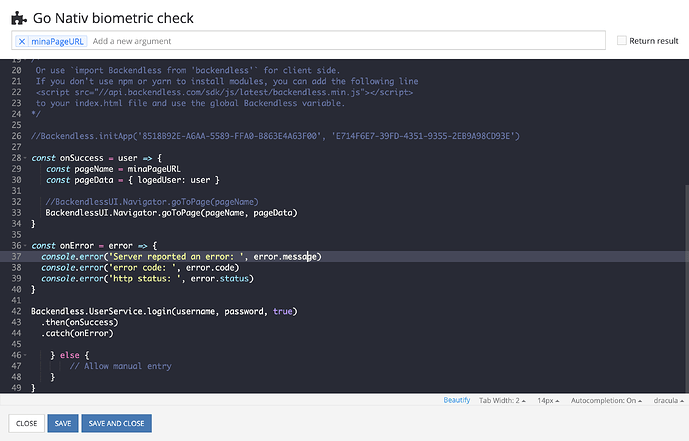 2 - i would like to return the error information as a variable in UI Builder so I can troubleshoot what the error is. How would I do that? I thought 'return error' on line 50 but this isn't working.
Thanks