The instructions and video don't match completely. Based on the instructions:
Data must be retrieved using REST Console. The table you need to work with is called CountryLanguage. You must retrieve data by requesting the server to return only the Language and Percentage properties. Data must be sorted by the Percentage column.
I've got the following result: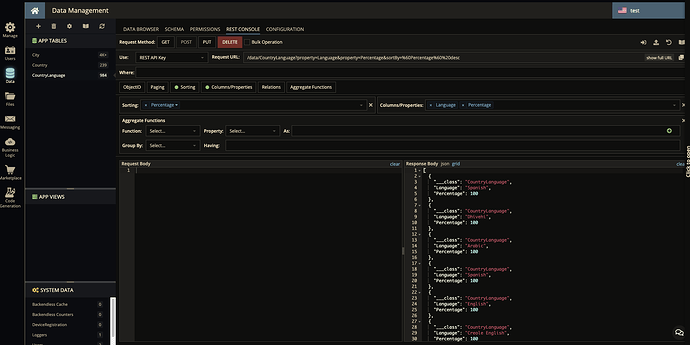 Which is not working. Any ideas what might be wrong?