Hi Team
I have created TESTDB with two geo points columns called SourceLocation and DestinationLocation.


At UI Builder, we will have data table and Mapbox Component.
when data records is clicked, I want to display SourceLocation and DestinationLocation in Map as Markers.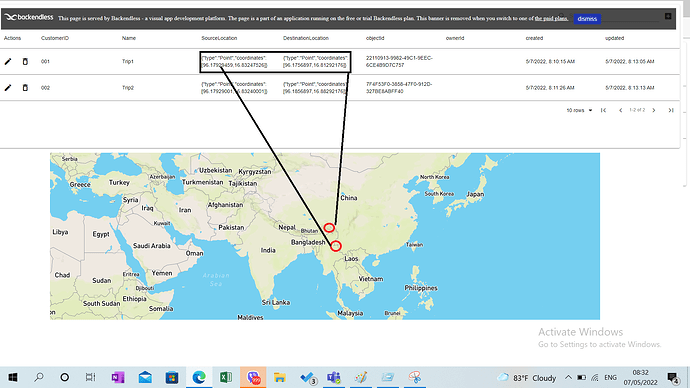 I have followed How to import the MapBox component into a UI Builder page - howto / cookbook - Backendless Support and managed to get mapbox display on UI but no idea how to retreive and display points data from data table or database into Mapbox dynamically.
Please could you share some details how can I get this done.
Best regards
Nyi Nyi Lin