Backendless Version Online
Client SDK REST
Application ID 41F831D7-1082-9EE4-FF6C-0E7ED3481C00
Expected Behavior
Please describe the expected behavior of the issue, starting from the first action.
call an external API through a timer (which will eventually run once a week)
save data to database from that api call
Actual Behavior
Please provide a description of what actually happens, working from the same starting point.
Be descriptive: "it doesn't work" does not describe what the behavior actually is – instead, say "the request returns a 400 error with message XXX". Copy and paste your logs, and include any URLs.
External API is called
I know the data is being provided by the external api but cant save the body/data elements provided by api.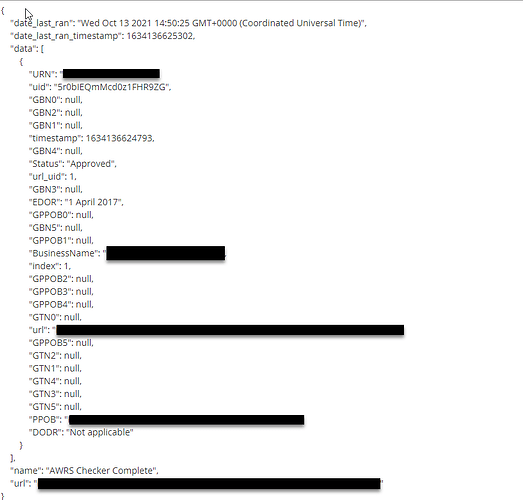 this is the response, but I can only seem to save the "date_last_run" "date_last_run_timestamp" "name" and "url" to the database using this method: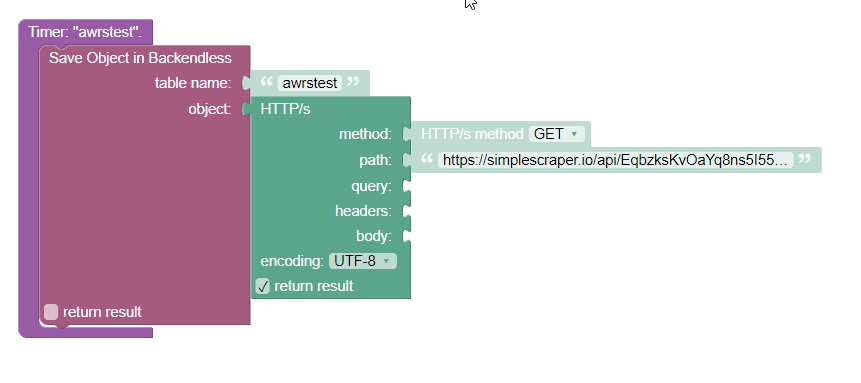 i have tried to get the property of the "data" elemtn of the json response but it doesnt pull the detail through and save to the database.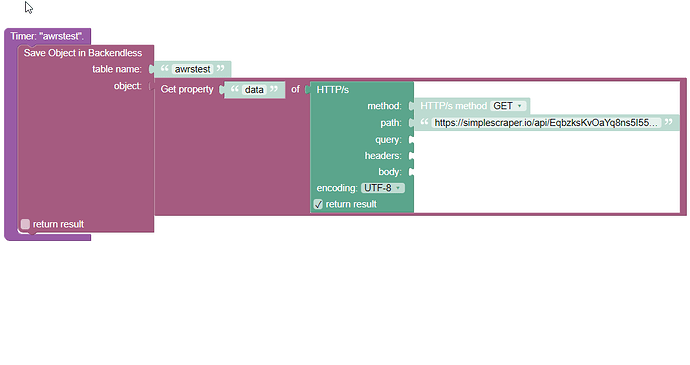 Any ideas or suggested tutorials to watch would be greatly appreciated.