Application ID: B73DF939-DF75-2BB1-FF9D-4584DD35BA00
I'm working on Missions: Relations Master > Task: Set Object Relationships with API
Task: Set Object Relationships with API
The cityList dropdown is now populating with filtered data as expected when I type a city name into the cityNameInput control. However, the last step is to set the first city name in the cityNameInput. It looks like I did all the steps but the name is not being set. Any suggestions?
settings for the citiesList dropdown: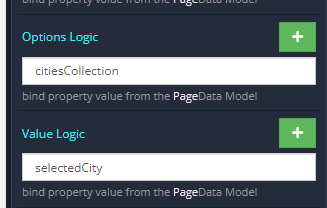 and the blocks for the cityNameInput control: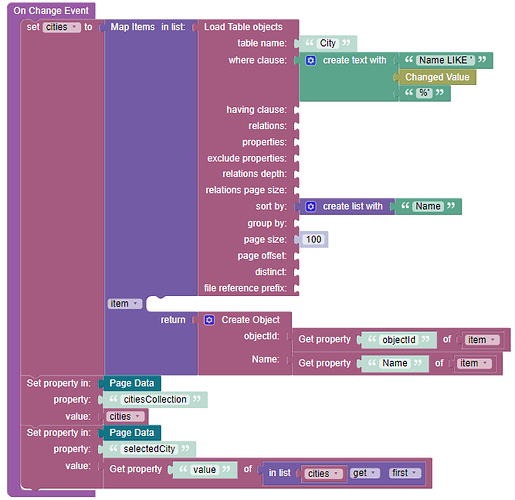 Everhything else is working as expected.